WAVERLEY PILATES
STUDIO 
EMAIL to book your initial consult or go to our Book Online page where you'll find our class and initial consult schedule. Or simply call Lindy on 0402 666 056
If you move DAILY you'll feel a difference! Even just a little bit is good. Start off your day with a walk or 5-10 minutes stretching. See what happens. Be inspired by working with experienced and friendly instructors to help build your strength and flexibility. We work the whole of you, with your muscles, fascia, skeletal system, circulatory system, breathing, organs, stimulating your immune system.
At the Studio we use Reformers, Cadillacs, Wunda Chairs,  props and smaller pieces of equipment to help you discover the most satisfying workout from individually tailored exercises and programs. 
Our HYGIENE protocols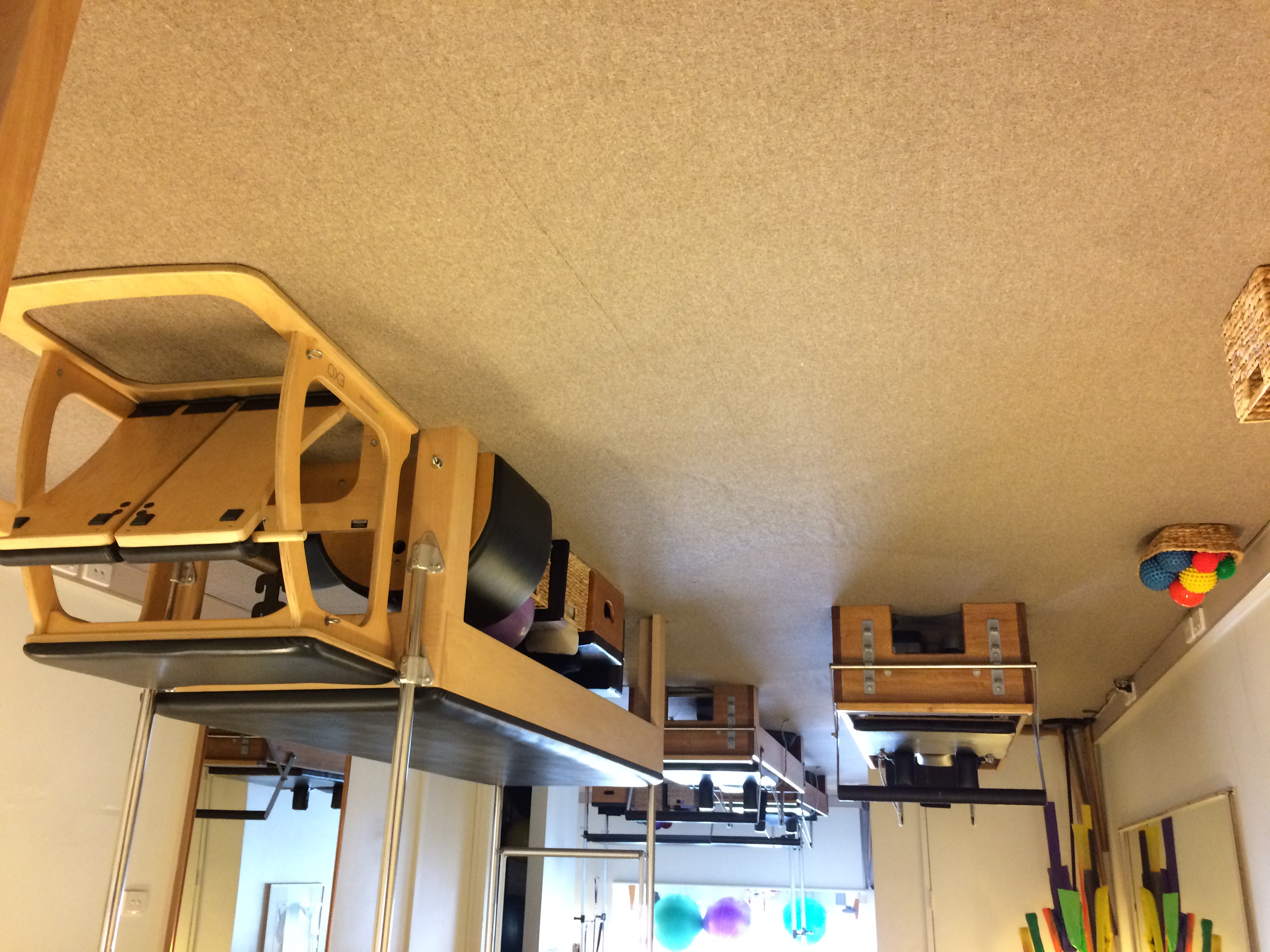 include cleaning each piece of equipment after every use. We have good air movement in the studio and ventilation to ensure the environment and equipment are safe for all to use. Masks are optional. Staff wear masks at all times.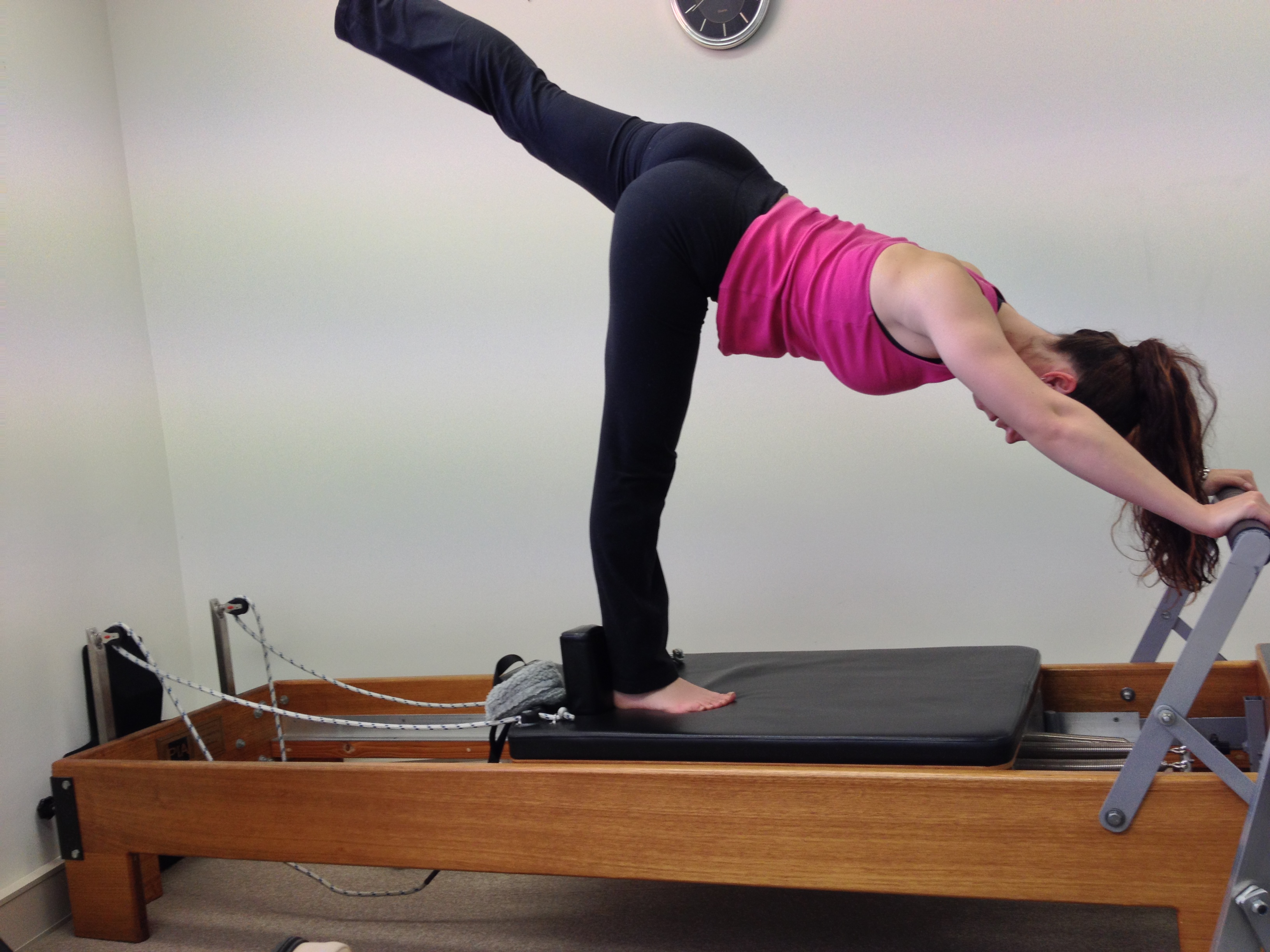 REFORMER is great for strengthening  buttocks, legs, abdominals, arms, shoulders, back, feet, ankles, giving a fabulous workout to deep CORE & GLOBAL muscles and muscular slings.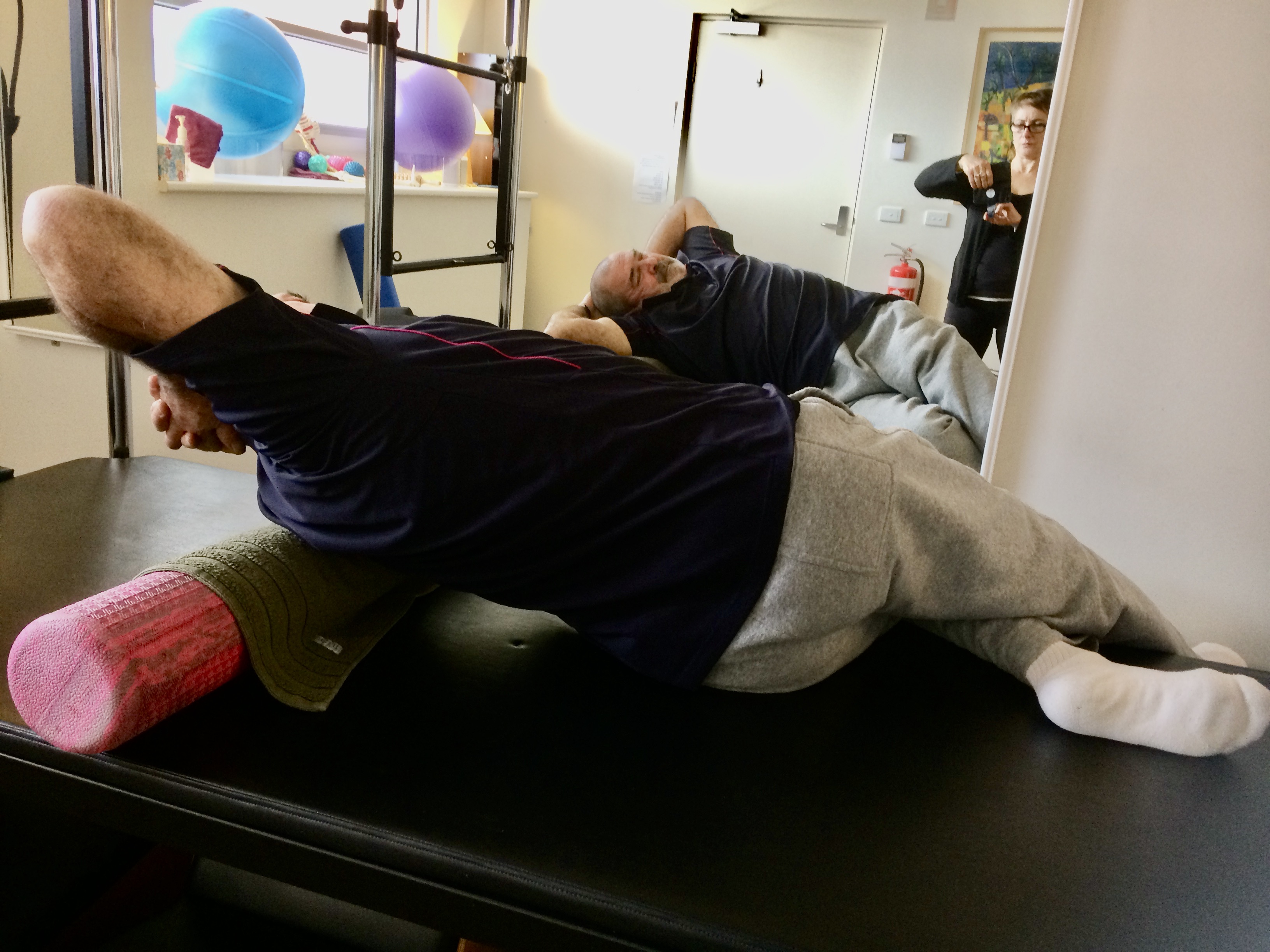 RELEASING with upper back spirals can undo the tyranny of shoulder pain, computer posture and tension patterns that can travel all the way through to head, neck, arms and shoulders and often down to the lower back as well.
NB: Please seek advice if this is appropriate for you *the twist demonstrated may not be appropriate if you have Osteoporosis or another spinal condition associated with low back pain. We can guide you. CLASSES, SOLO'S or DUO's can be at your home OR in Studio.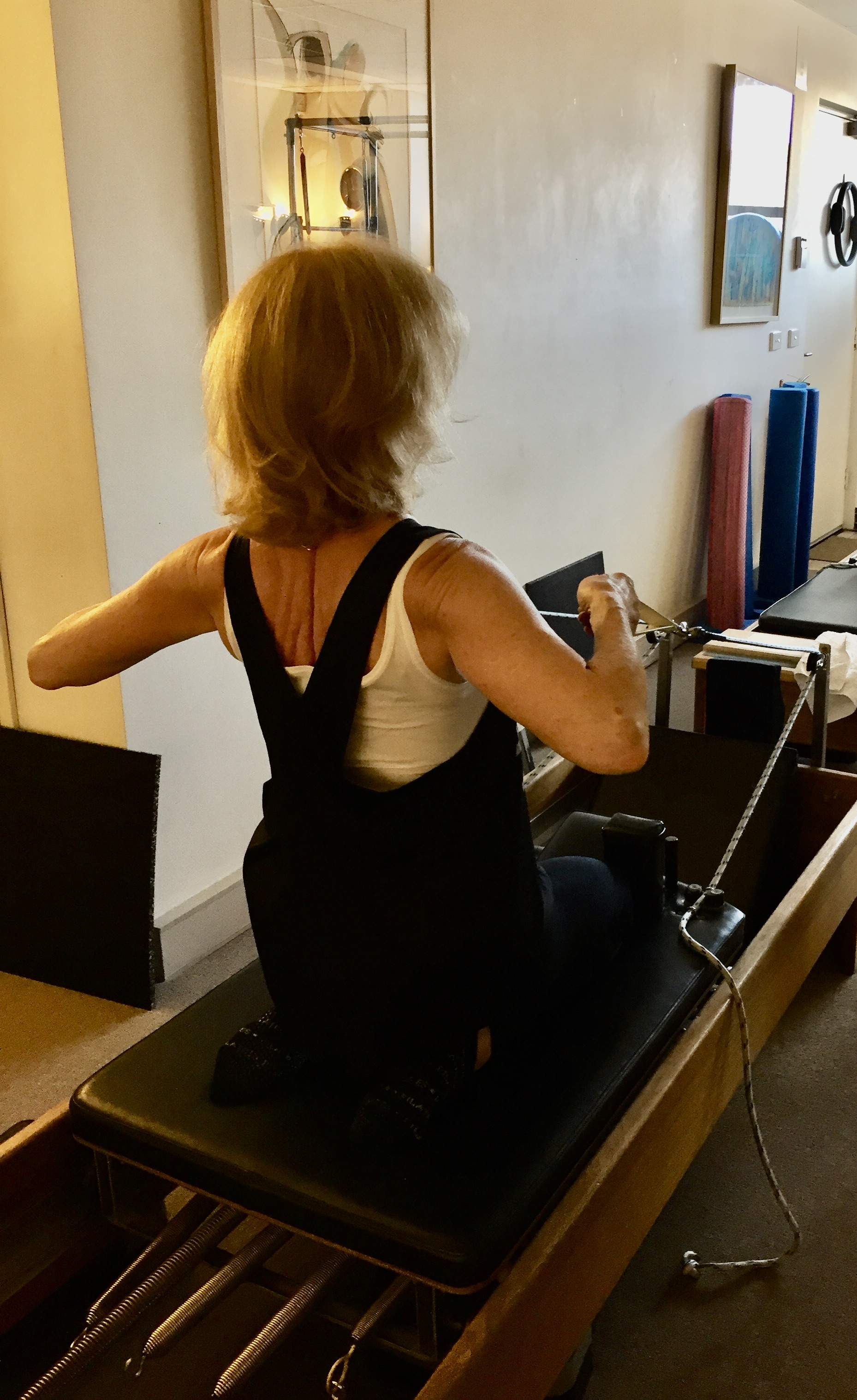 STRENGTHEN those upper back and shoulder muscles to improve your posture with seated and kneeling REFORMER work. Forward, back and side facing exercises with modulated spring loads allows also for the rehabilitation of rotator cuff and other shoulder injuries.  BOOK NOW 
PREGNANCY
Safely exercise before and after the arrival of your baby to improve general health and ease of  delivery. We are qualified and experienced to assist with pelvic stability exercises, safe overall fitness and strength, pelvic floor concerns, diastasis recti (abdominal separation), groin and low back pain, posture, breathing and relaxation.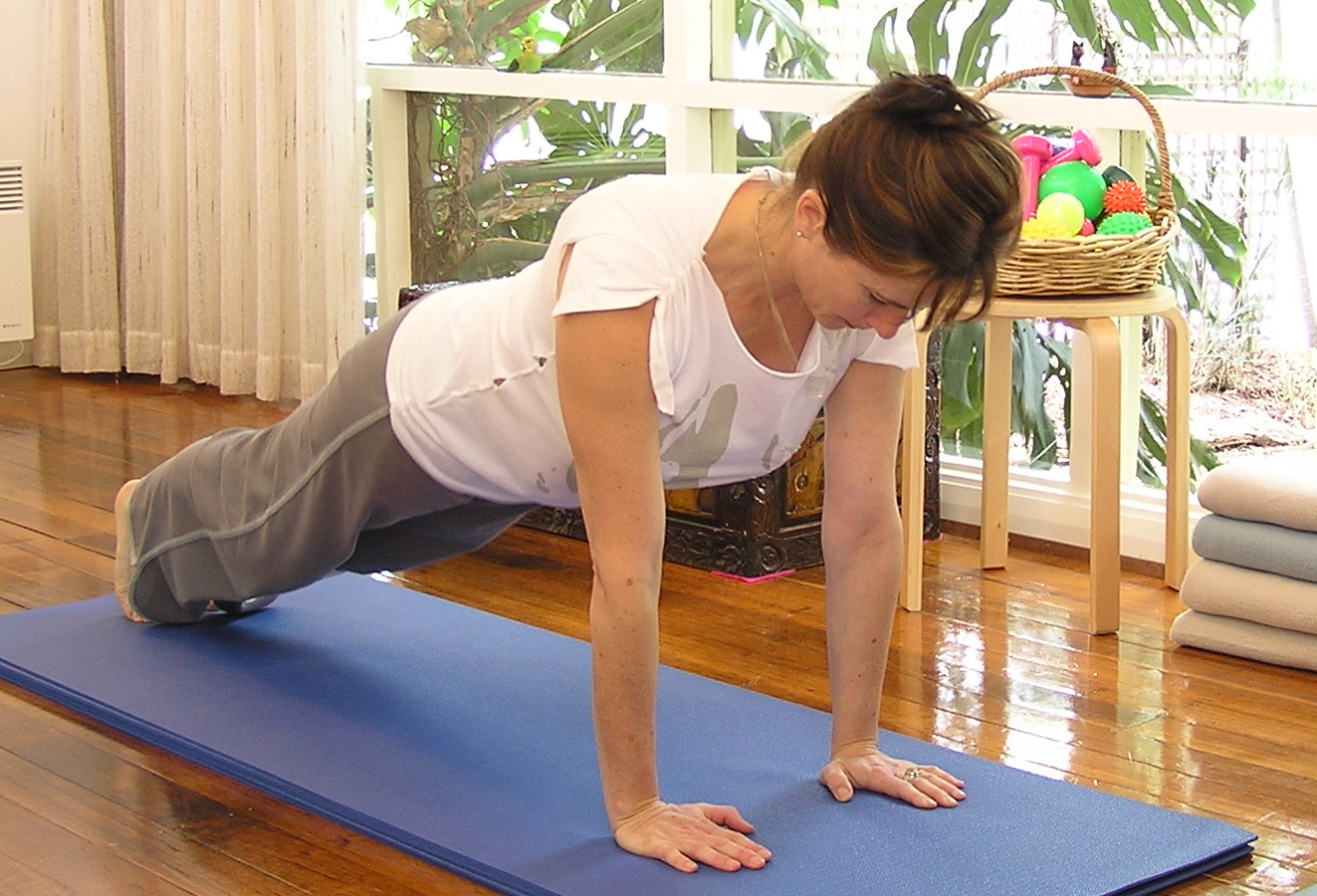 REHAB GURU – work from home with a program tailored using the 'Rehab Guru' free APP allowing you to follow your exercises shown with short videos, photos, notes, chats on the phone, or zoom.  You may also visit the studio to update your program.
Call now 0402 666 056
WE CAN HELP
If you are sitting a lot or working at a computer, feeling tired, sore and stiff;
If you need to exercise safely during and after pregnancy;
If you want to lift your fitness, enhance wellbeing or improve your game;
If you have an injury or need rehab after surgery;
Movement is  the 'new medicine'.
Guided sessions with a qualified professional will make a huge difference from day one. Let us help you re-find your smile, especially if it's been hiding due to persistent pain? 
If you haven't been moving much at all THE TRUTH IS any kind of moving, getting outside and walking, doing weights, Pilates, Yoga, anything that suits your body makes a remarkable difference to immediate and long term health as well as feelings of well being.
EQUIPMENT AT OUR STUDIO
2 Cadillacs (otherwise known as Trapeze beds with roll-down and push-through bars)
2 Reformers
2 Wunder Chairs
Many Rollers, Fit Balls, Chi Balls, Therabands, Magic Circles and Loops
Smaller equipment including Spine Corrector, Arc Barrel
COVID SAFETY
If you are unwell, with cough or cold symptoms, inform us immediately, isolate at home, get tested as soon as possible and go online if you wish to do your classes for the isolation period. You won't be charged for a class cancellation as long as you let us know.